FINALLY, A PROVEN SYSTEM FOR ACING SAT Reading and writing
---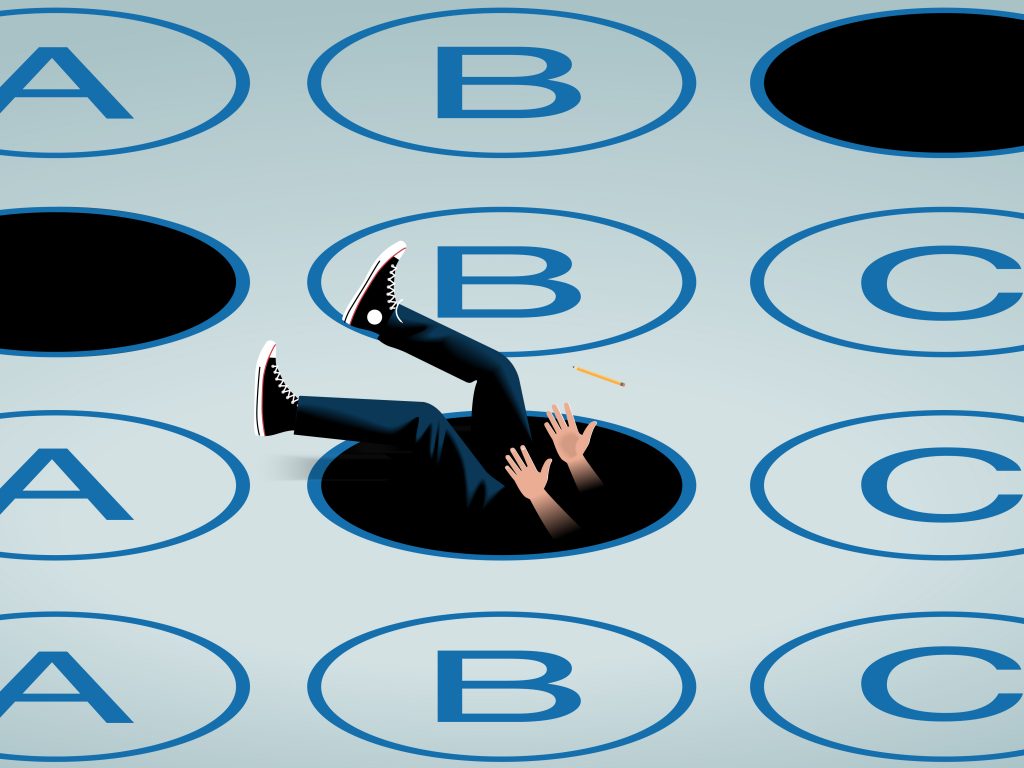 WAiming for 800 is the ultimate SAT Verbal prep course, an in-depth 8-session program specifically designed for ambitious, highly intelligent students who wish to earn a score of 750 or higher in SAT Reading and Writing.
Participants will learn:

---
How to read in a quick and efficient manner, without sacrificing comprehension.

---
How to spot and eliminate sneaky trap answers that seem to be correct but aren't.

---
How to uncover hidden clues that instantly reveal the main idea in lengthy SAT Reading passages.

---
How to crack every Writing and Language question guaranteed to be on the SAT.
key benefits include:
---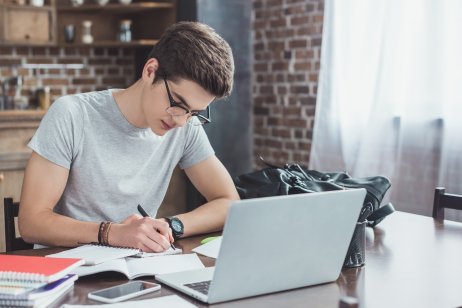 8 two-hour sessions from an Ivy League-educated Reading and Writing specialist who has guided thousands of students to reach their utmost potential on the SAT and ACT.
Our exclusive prep guide, The Playbook for Acing the SAT's Reading and Writing Tests, which features hundreds of strategies, tips, and practice questions.
Full-length diagnostic exams to gauge progress and build mental stamina.
Video recordings of every lesson, so students can review key concepts whenever and as often as they would like, even after the course has ended.
"I got a 750!! Thank you, thank you, thank you!!!"
---
Samantha Burke
Acton-Boxborough Regional High School
Acton, MA
"It seems so easy now – I can't believe I used to get confused by these questions. You guys did an awesome job explaining everything, especially word problems and trig. And it wasn't boring!"
---
Jacob Gordon-Reed
Harriton High School
Rosemount, PA
"I feel like I finally understand math for the first time in my life. Thank you for being so patient with me and for the extra advice on Friday. I was still kind of nervous when I took the test, but I used all of the strategies we went over, and I didn't feel like anything was a surprise. I actually finished the no-calculator section a few minutes early, which is amazing considering I used to run out of time. Thank you so much again. I'm really proud of my 690, especially considering I got a 550 the first time."
---
Erika Lichtmann
New Tier High School
Winnetka, IL
"I got a 33 in Math and a 35 in Reading. Thank you!" 
---
Zoe Leistikow
Harriton Senior High School
Rosemont, PA
"Andrew spent last summer taking an ACT course and said he learned a thousand times more in one weekend with you than in two months of that course. I was worried he wouldn't be able to focus for an online class, but he never complained and even laughed a few times. Kudos to whoever the teacher was. You kept him fully engaged."
---
Michelle Berenson
Tenafly High School Parent
Tenafly, NJ
Frequently Asked Questions
---
Can SAT Reading even be "coached?" I know that strategies work for the SAT's Writing and Language Test, but what about SAT Reading? That section seems to be really hard to master if a student has not been a consistent reader in and out of school.

Our answer is an emphatic yes. SAT Reading is just as coachable a SAT Math and SAT Writing and Language—arguably more so than those other test sections. Admittedly, SAT Reading is easier to teach to student who are and have been avid readers. However, very few students, even ones who are voracious readers, spend their free time reading densely-worded passages on such fascinating topics as soil decomposition and geese migration in Southern New Zealand. In other words, very few students spend their time reading the kind of passages featured on the SAT's Reading Test, which is why even A.P. English students who have Jane Austen posters in their room find the SAT's Verbal sections challenging. Thankfully, we have devised a proven system that teaches students how to tackle each type of passage they're going to encounter (Literature, Social Science, Natural Science, and History).

Do you cover both the SAT's Reading and Writing and Language Test, or just Reading? What about the optional Essay?

We cover all aspects of the SAT's Reading Test as well as the Writing and Language Test. We do not address the optional SAT Essay as that section of the exam has been phased out of college admissions.

What are the qualifications of the instructor?

Our course instructor is renowned in the field of test preparation and has sterling academic credentials. He earned a National Merit Scholarship in high school, was an Ivy League English major, and has earned dozens of perfect scores on the verbal sections of the SAT, ACT, GMAT, and GRE. But much more importantly, the instructor who will be leading your son or daughter is patient, funny, nurturing and 100% dedicated to his students. Since 2006, he has coached thousands of students to reach their highest potential on the Reading and Writing sections of the SAT.

What is the cost of this program?

The tuition is $899 per student. Some of our partner schools and districts subsidize all or a portion of the tuition, so you may be eligible for a discount on this and other Playbook prep programs.

How many students are in each AIMING FOR 800 class?

Each course averages 12 students. Participants benefit not only from the expertise of our instructor, but also from each other. Unlike other courses, which lump students of varying aspirations and abilities together, AIMING FOR 800 unites bright, high-achieving young women and men into a cohesive group of students all committed to maximizing their score. We foster a collaborative environment from the very first lesson. Students benefit from questions posed by other top students and from individualized, one-on-one feedback from the instructor.

What is the average score improvement?

Most participants begin with an SAT Verbal score in the 600s out of 800. Students whose starting scores range from 600 to 650 average 110 points improvement. Students whose starting scores range from 660 to 700 average 80 points improvement. Students whose starting scores range from 710 to 730 average 50 points improvement. And students wose starting scores range from 740 to 760 average 30 points improvement. AIMING FOR 800 is ideally suited for students seeking to improve from a score in the mid-600s to a score in the mid-700s (or higher) in SAT Verbal. We do not recommend this course for students who have already attained a score of 770 or higher.

What if I'm below 600? Will this course be too advanced or fast paced for me?

Yes, quite possibly, but it depends on how many times you have already taken the SAT and on what coaching or test preparation you've already had. If you are concerned that this course may be too rigorous for you, please email us at info@LearnThePlaybook.com, and we will gladly address your questions and guide your decision.

What if I haven't taken the SAT yet?

That's not an issue. Many course participants have yet to take an official SAT exam, though most have at least taken a practice test to gauge their current score levels in Math and Verbal.

What age group is this course intended for—rising juniors or seniors? How about sophomores?

Historically, half of the participants are juniors or rising juniors. High-achieving sophomores comprise around a quarter of the students and rising seniors comprise the other quarter. The sophomores who take this program tend to be academically precocious and are looking for a major head start on their test preparation.
ADVANCED SAT VERBAL STRATEGIES FOR A.P. STUDENTS
Our Next AIMING FOR 800 Course Begins October 16
Outstanding in math but struggling to reach your highest potential in SAT Reading and Writing? Aiming for 800 is a lively, interactive course designed for high-achieving students who want to learn proven techniques for cracking every verbal question guaranteed to be on the SAT.